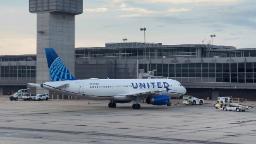 The employees, including two pilots and a flight attendant, are accusing the airline of a "pattern of discrimination against employees who requested religious or medical accommodations. "They say the airline's approach of putting exempt employees on an indefinite leave of absence means "that they would be effectively terminated."
The policy, they claim, violates the Americans with Disabilities Act and Civil Rights Act.
The employees filed a lawsuit this week and asked a federal judge to grant a temporary restraining order preventing the policy from taking effect. Judge Mark Pittman has scheduled a Friday afternoon on the request.
Challengers to vaccine mandates so far have not had much success blocking them in federal court.


[ad_3]