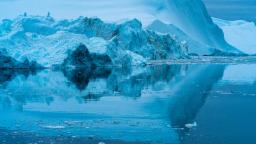 The law — due to the Democratic desertion — drew massive amounts of national attention. And it is a major step backward for voting rights, as it makes it far more difficult to cast a mail-in ballot and strengthens the potentially partisan role for poll watchers.
But the Texas law isn't an exception. It is the rule when it comes to Republican-controlled state legislatures and bills they have pushed into law so far this year.
While Democrats control all of the levers of power in Washington — House, Senate and White House — Republicans are in control at the state legislative level.
And the Republican edge in states isn't done helping the party at the national level. Following the decennial census, legislators all over the country have begun the process of redrawing the congressional lines in all 435 districts.
The Point: While Democrats, the media and most average voters pay attention to what's happening at the national level, the first eight months of 2021 prove that what's happening in the states can matter as much — if not more.


[ad_3]